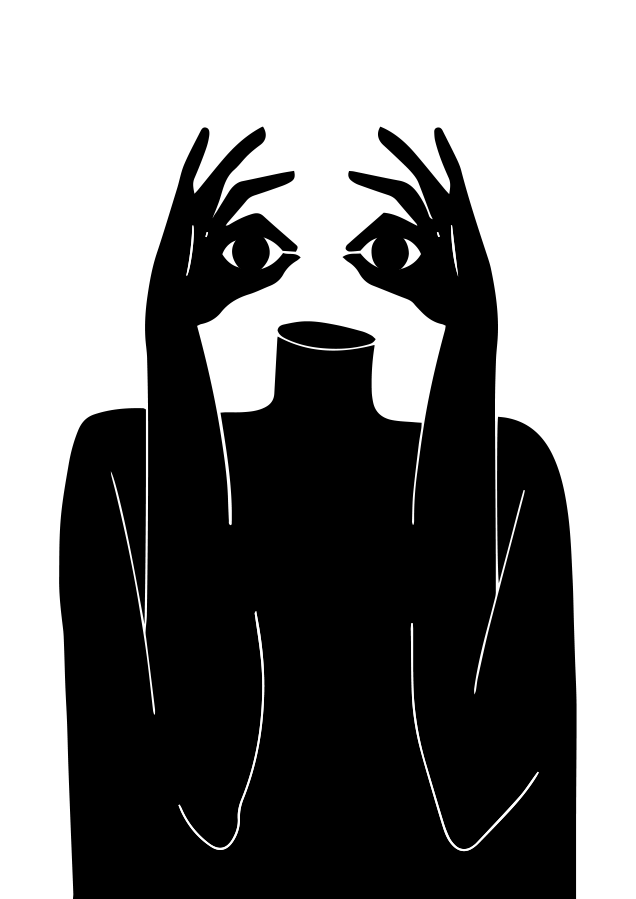 get support no matter what issue you face
I HELP ADULTS WHO ARE SUFFERING FROM…
depression anxiety relationship problems substance abuse car accidents traumatic experiences divorce/breakups personal injuries codependent tendencies EATING DISORDERS
EMDR is a successful new form of psychotherapy developed in the 1980's designed to minimize the stress associated with traumatic memories manifest in PTSD. While recalling distressing experiences, the patient engages in a form of bilateral stimulation, like tapping either side of the body or side-to-side eye movement.
EFFECTIVE ONE-ON-ONE TREATMENT
Are you looking for insight and expert guidance? I'll help you understand your thought and behavior patterns to help increase functioning and well-being. Learn how to effectively manage stress, interpersonal difficulties and troubling situations. Radically change your mind and your life.
I utilize my legal experience and professional training to provide clear, articulate, and well-researched opinions for legal proceedings. I conduct evaluations and provide influential expert reports or testimony to assist counsel in personal injury litigation.
We should be active participants in our lives. I don't believe in a world where we just exist and forget to live. I believe the real work in your life is all the stuff you do that you don't get paid for. The benefits of a strong job performance far outweigh anything of monetary value. It can be something as small as a smile or laughter. You can't put a price on those. I can help you with the tools you need to calm your mind, feel lighter, and rebuild happiness in your life so you can successfully achieve a harmonious balance with work and your personal life.
chemistry affects harmony
Building a strong therapeutic alliance is mutually beneficial and a positive treatment outcome is more successful when you respect and trust your therapist.
your life is as good as your mindset
By exploring the life experiences that make up your unique life story, I work to rid you of the negative feelings, thoughts and emotions that have thus far held you back in order to develop the positive ones that help you reach your full potential.
I help you identify, develop and achieve your personal goals through skills and attitudes that lead to self empowerment: addressing issues like procrastination, fear of failure, lack of confidence, work-life balance and career changes.
I hold you accountable and encourage you to discover your strengths and transform.
DISCOVER AND SHARE YOUR UNIQUE BEING
ARE YOU READY TO HAVE THOSE PRODUCTIVE CONVERSATIONS THAT HELP YOU GROW?

BUILD A WHOLE NEW LIFE, ONE THAT FEELS DIFFERENT IN THE BEST WAY.
Ms. Lowe has been a tremendous blessing in me and my family's lives. Her passion and commitment truly shows in her individual care to each family member and unite as a whole. She's easy to communicate with, professional and accommodating. Whether you're looking for marriage, family or individual services, I highly recommend Ms. Lowe. Thank you, Ms. Lowe for your continued efforts to help families move to a positive change.
Lauren has helped me to overcome the trauma of being diagnosed with a serious illness through EMDR. I experienced years of anxiety after treatment for my illness. Lauren suggested EMDR, which, to be honest, I was skeptical could help me overcome a very emotional situation. After eight sessions of EMDR, I was finally feeling like my pre-illness self! I continue to see Lauren for various crises that arise during everyday life. I think that because I have gotten so much less anxious as a result of her therapy, that I like to keep in touch with her so that I never fall into that dark hole again. I STRONGLY recommend making an appointment to address any issues that are interrupting happiness in life.
Dear Lauren, Thank you so much for helping my daughter overcome her anxiety so that she could feel the great joy from accomplishing her goals. Prior to coming to you, she was so afraid of new experiences. She was terrified to go to school. Even being required to try one bite of a new food would make her cry and vomit. Not so now! She performed beautifully on stage for her school play. She did an awesome job in her classroom participating. She eagerly gets on the school bus each morning for school. She is trying all kinds of new foods and even ate halibut and salad for dinner. She is so proud of herself, and I am so happy for her. She will continue to see you on a regular basis to reinforce her new behaviors. But I am already so very proud or her and happy with her new strength and confidence. Thank you so much! You have improved all of our lives.
I can not say enough wonderful things about Lauren Lowe. Lauren has walked my 9 year old daughter through one of the toughest life-changes a child can go through, a divorce into mixed families. Dealing with anger, fear, worry and hurt, my 9 year old quickly learned life saving coping skills that she will now be able to carry on into her adulthood. Both my daughter and I immediately felt comfortable with Lauren as soon as we met. My child can now communicate more appropriately than most adults. It was bitter-sweet when our sessions were over. Do not hesitate to get help from Lauren, she will inspire you to open your eyes and change your life!
Lauren has been so much help to our daughter and family. Our teenager daughter has struggled for years with her (lack of) relationship with her biological father. When it continued to get worse, our daughter asked to see a therapist and thankfully we found Lauren. Lauren not only has a talent on how to have a teenager open up and share their feelings, but also help them to not hold their negative feelings moving forward. After working with Lauren the past six months, our daughter said to us "Lauren is the best.. she helped me move on from worrying about my father that does not care about me, to appreciate the mom and dad here at home that I love and that loves me!" This is the happiest we have seen our daughter in years!
Lauren is simply the best. I initially got in touch with lesser therapists, and only got generic responses that did not apply to my situation. When I got in touch with Lauren, it was a breath of fresh air. Lauren seemed very competent and professional, but was also a great personality fit. She actually listened to me, treated my anxiety, and went the extra mile to actively involve herself. The EMDR really worked and improved my quality of life. Extremely grateful. I consider Lauren not only to be my therapist, but a friend.
I've been to a few therapists in the last ten years and Lauren is by far the best I've seen. She went through EMDR with me and while I was skeptical with being on Zoom, it worked. Lauren pulled things out of me I had buried or never wanted to admit. I will recommend Lauren Lowe to everyone.
Lauren is amazing and she helped boost my confidence from the start. She worked really well with me in helping me steer my life on a happier path. I really appreciate everything she has done for me. The EMRD sessions really helped me realize that sometime the worst that can happen isn't really a bad thing or perhaps I'm over anxious about something I truly didn't need to be. My relationship with myself and others have truly thrived since starting therapy with Lauren!
Lauren came into my life as a Godsend - she helped me through a transitional period, and is helping me today through still very early stages of complete sobriety. I couldn't ask for someone better, genuinely. She makes it easy, reminds me that my feelings are valid, and positively reinforces the things that deserve it. I highly recommend Lauren for a therapist! ♥️